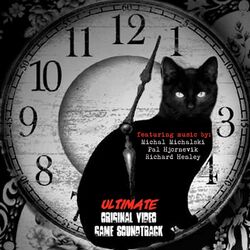 The Cat Lady Soundtrack was composed by Michal ("micAmic") Michalski, featuring tracks from Remigiusz Michalski, Jamo Markwell, Pal Hjornevik, and Richard Henley as well.
The original soundtrack comes free with The Cat Lady on Steam.
Track listing
Edit
| # | Name | Artist | Duration | Description |
| --- | --- | --- | --- | --- |
| 01 | Harvester Games Logo | micAmic | 0:11 | Shortened version of Soundtrack to an Empty Life with extra sounds added, plays on the Harvester Games splash screen. |
Work in Progress
Ad blocker interference detected!
Wikia is a free-to-use site that makes money from advertising. We have a modified experience for viewers using ad blockers

Wikia is not accessible if you've made further modifications. Remove the custom ad blocker rule(s) and the page will load as expected.